Inaugurated October 29th, 2018 for the 95th anniversary of the Republic of Turkey by the President Erdogan and in the presence of several world leaders among which the Emir of Qatar, this colossal "greenfield" project led by the international architectural firm Grimshaw will replace Ataturk International Airport and give to the historic Constantinople the biggest airport in the world.
With two terminals situated on a gigantic site of 76 square kilometres, Istanbul Airport (ISL) is looking to serve up to 200 million passengers annually by 2028 thanks to its 6-runway development on the Black Sea coast.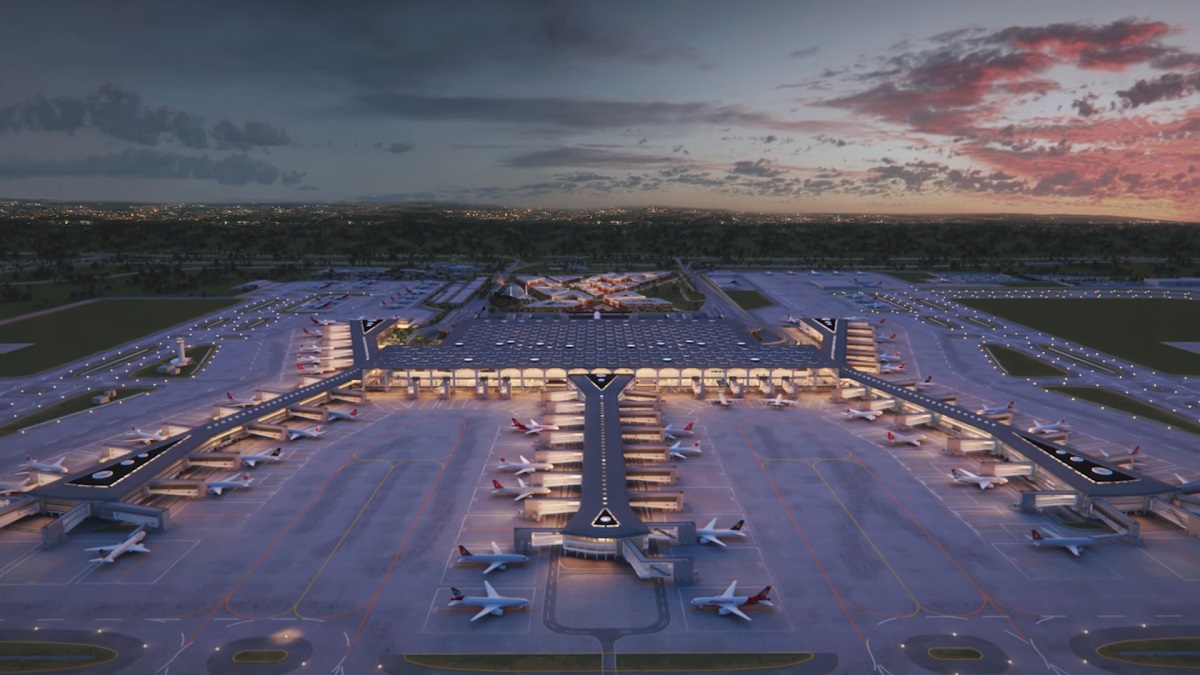 By comparison, this is over three times the capacity of Ataturk International Airport (IST) that welcomed 64 million passengers in 2017 and almost seven times the capacity of Istanbul's third airport, Sabiha Gokcen (SAW) with 30 million passengers the same year.
Istanbul Airport will be one of the top airports in the world.
Serving 200 million passengers annually would place Istanbul Airport far ahead of the top five busiest airports in the world, namely Hartsfield-Jackson Atlanta International Airport (104 million passengers in 2017), Beijing Capital International Airport (96 million passengers), Dubai International Airport (88 million passengers), Tokyo Haneda Airport (85 million passengers) and Los Angeles International Airport (84,5 million passengers).
As of January 1st, 2019, Ataturk International Airport (IST) will primarily be used for private jets, cargo planes and crew training flights. Ataturk, located approximately 45 minutes away from the city centre, will hence be SlamAir's recommended airport to reach or depart from Istanbul by private jet and executive flights. Unless your private flight is connecting with a commercial flight arriving or departing from Istanbul Airport (ISL).
Rumour has it that parts of the Ataturk international airport might also be turned into city gardens.